The Power Of Meditation For Better Manifestation
In this era of advanced technology and constant distractions, it's no wonder that many people find it hard to focus on their goals and manifest them into reality. However, there is a tool that can help you focus your energy and achieve your goals faster than ever before: meditation. In this blog post, we'll discuss the power of meditation for better manifestation and how you can use it to achieve your dreams.
Meditation is often seen as a 'woo woo' topic. However, there is actually a lot of science to back up the claims made about the power of meditation.
Studies have shown that meditation can improve focus and concentration, increase self-awareness, lower stress levels, and anxiety, and promote relaxation. All of these benefits can lead to improved manifestation.
When you meditate, you are getting in touch with your subconscious mind. This is the part of your mind that houses your beliefs, values, and feelings. When you align your conscious thoughts with your subconscious thoughts, you create inner harmony which leads to greater clarity and power in Manifesting Your Desires.
How To Meditate, Get More Clarity and Achieve Your Goals
What is meditation and how can it help you manifest your desires
What is meditation? In simple terms, meditation is a tool that helps you focus and connect with your inner thoughts and feelings. When you meditate regularly, you train your mind to become more aware of its own thoughts and emotions. This heightened awareness can help you identify patterns of thought and behavior that may be holding you back from manifesting your desires.
In addition to promoting self-awareness, meditation can also help to quiet the mind and promote a sense of calm. This can be helpful when you're trying to manifest your desires because it allows you to focus on your intentions without being distracted by the hustle and bustle of daily life. When your mind is calm and clear, you're better able to attract what you desire.
If you're ready to start using meditation for manifestation, there are plenty of resources available to help you get started. There are many different styles of meditation, so you can experiment until you find one that feels right for you. There are also many books, podcasts, and apps that can guide you through the process. The most important thing is to make meditation a part of your daily routine so that it becomes a habit. The more regular your practice, the more likely you are to see results.
The power of focus and concentration in meditation
The power of focus and concentration in meditation is often underestimated. The ability to focus and concentrate during meditation can help to quiet the mind, body, and emotions. This allows for a more clear and focused state of mind, which can be very helpful in manifesting goals and desires. The more focused and concentrated the mind is during meditation, the easier it becomes to quiet unwanted thoughts and emotions, and connect with the higher self. The higher self is often referred to as the source of all manifestation. Therefore, the better the connection is with the higher self, the better the chances are of successfully manifesting goals and desires. The power of focus and concentration in meditation can help to create a stronger connection with the higher self, leading to better manifestation results.
How to clear your mind of distractions and achieve a state of deep concentration
How to clear your mind of distractions and achieving a state of deep concentration is the first step in beginning to meditate. One way you can clear your mind of distractions is by focusing on your breath. Start by inhaling deeply through your nose, filling your lungs completely. Then, exhale slowly through your mouth. As you breathe, focus your attention on the sensation of the air moving in and out of your body. If your mind begins to wander, simply redirect your attention back to your breath.
Another way to achieve a state of deep concentration is to focus on a mantra or word that you repeat to yourself. Choose a word or phrase that has personal meaning to you, and that you can easily remember. For example, you might choose the word "peace" or "love." Once you have chosen your mantra, repeat it to yourself silently several times. If your mind begins to wander, simply refocus on the mantra. With practice, you will be able to achieve a deeper state of concentration and experience the many benefits of meditation.
Techniques for improving your visualization skills
Meditation is one of the most powerful tools we have for manifesting our dreams and goals. When we meditate, we connect with our higher selves, and we open up to guidance from the Universe. We become more receptive to new ideas, and we become more focused on what we want to create. One of the best ways to improve your visualization skills is to meditate regularly. As you meditate, focus on your breath and on clearing your mind of all thoughts. Then, visualize what you want to create in your life. See it clearly in your mind's eye, and feel the emotions that you would feel if it were already a reality. The more vividly you can imagine it, the more likely it is to manifest.
Another powerful technique is to write down what you want to create and then read it aloud each day. As you read your words, really feel the emotions of having already achieved your goal. Meditate on those feelings, and let them guide you as you take steps towards Manifestation through attention-based training: Techniques for better visualization skills. Let go of any doubts or fears, and know that anything is possible if you believe in yourself. With these techniques, you can tap into the power of meditation for better results.
The importance of patience and persistence in the manifestation process
The manifestation process is not a quick fix; it takes time, patience and persistence to see results. The power of meditation can help to speed up the process by aligning your thoughts and energy with your desired outcome. By meditating on your goals and Visualizing them in detail, you are sending a powerful message to the Universe that you are ready and willing to receive what you desire. The more focused and clear you are in your visualization, the more likely you are to manifest your desires into reality. The key is to remain patient and persistent, even when it feels like nothing is happening. The Universe always has our best interests at heart and will provide us with what we need, when the time is right. So trust in the process, let go of any attachment to the outcome, and allow yourself to receive the abundance that is waiting for you.
The Power Of Meditation Questions
What is meditation and what are its benefits?
Meditation is an umbrella term that refers to a variety of practices that focus on mindfulness, breathwork, or contemplation. All forms of meditation have the potential to offer a range of benefits, including reducing stress and anxiety, improving sleep quality, boosting immunity, and enhancing mental focus and clarity.
One of the unique things about meditation is that it can be tailored to fit any individual's needs and preferences. There are many different styles of meditation to choose from, so finding the right one for you is key to making sure you stick with it and receive the full range of benefits.
Whatever form of meditation you choose, make sure to practice regularly for the best results. Consistency is key!
How do I get started with meditation practice?
The first step is to find a comfortable place to sit or recline. It can be helpful to have a quiet, clean, and distraction-free environment. Once you're settled, close your eyes and begin focusing on your breath. Inhale through your nose and count silently as you do so—1, 2, 3, 4, 5. Hold your breath for a brief moment then exhale slowly through your mouth, counting again—1, 2, 3, 4, 5. Continue this process for 10-15 minutes per day until the practice becomes easier and more natural. As you meditate you may experience different thoughts and feelings arise but it's important not to engage with them or try to control them.
What if I can't stop my thoughts from racing during meditation practice?
The power of meditation is that it allows you to train your mind to focus on a single point of reference. This focal point can be your breath, a mantra, or a specific object in your environment. When thoughts start to race, simply acknowledge them and then gently return your focus back to the focal point.
With practice, you will find that you are able to increase focus and concentrate for longer periods of time. The key is to not get discouraged if your mind wanders off during meditation – this is perfectly normal. Just keep practicing and eventually, you will develop greater control over your thoughts.
Is it necessary to sit in a certain position during meditation practice?
There is no one right way to sit during meditation practice. You can sit in a chair, on the floor, or even recline if you are comfortable doing so. The most important thing is to find a position that allows you to maintain a straight spine, with your head and neck in alignment. You may also want to place a cushion or pillow under your hips if you are sitting on the floor to help maintain this alignment.
The most important thing is to find a position that feels comfortable and allows you to focus inwardly. Remember, there is no wrong way to meditate as long as you are staying present and focused on your breath or mantra. So experiment until you find a position that works best for you.
Can I listen to music or use a mantra while meditating?
There's no right or wrong answer to this question – it's entirely up to you and what you feel comfortable with. Some people find that listening to music or chanting a mantra can help them to focus and become more absorbed in their meditation, while others prefer to simply sit in silence. Experiment and see what works best for you.
That said, there is one important caveat: if you do choose to listen to music or chant a mantra during meditation, make sure that the lyrics or words are positive, uplifting, and spiritually inclined. Why? Because whatever we put into our mind during meditation will have a profound effect on our state of being. So if we're meditating with positive, inspiring thoughts and energy.
Should I meditate for a certain amount of time each day?
Yes, you should meditate for a certain amount of time each day. Doing so will help you still your mind, focus your thoughts, and develop concentration and discipline. Additionally, it is believed that the power of meditation can help manifest our deepest desires into reality. So if you want something badly enough, don't just sit there and wish for it – meditate on it and make it happen!
From the Web: The Power Of Meditation Questions
What are 5 benefits of meditation?
12 Science-Based Benefits of Meditation
Reduces stress. Stress reduction is one of the most common reasons people try meditation. …
Controls anxiety. …
Promotes emotional health. …
Enhances self-awareness. …
Lengthens attention span. …
May reduce age-related memory loss. …
Can generate kindness. …
It May help fight addictions.
https://www.healthline.com/nutrition/12-benefits-of-meditation
---
Why is meditation so effective?
Meditation can help you achieve a deep state of relaxation as well as a calm mind. During meditation, you concentrate your attention and clear your mind of the muddled thoughts that may be bothering you and producing stress. Physical and emotional well-being may be improved as a result of this process.
https://www.mayoclinic.org/tests-procedures/meditation/in-depth/meditation/art-20045858
---
What meditation does do to the brain?
Meditation has been found to increase the thickness of the prefrontal cortex. Higher-order brain activities, such as greater awareness, attention, and decision-making, are managed by this brain area. Higher-order brain functions become stronger as a result of meditation, whereas lower-order brain processes decrease.
https://askthescientists.com/brain-meditation/
---
How does meditation increase willpower?
By increasing gray matter in parts of the brain that regulate emotions and influence decision-making, practicing mindfulness meditation for a few minutes each day can really enhance willpower.
https://www.psychologytoday.com/us/blog/the-science-willpower/201004/meditate-your-way-more-willpower
---
What happens if you meditate every day?
You can improve your work performance by meditating every day! Meditation has been shown to improve your focus and attention, as well as your capacity to multitask, according to research. Meditation helps us clear our brains and focus on the present moment, resulting in a significant increase in productivity. Reduces the chance of depression.
https://info.totalwellnesshealth.com/blog/9-science-backed-reasons-you-should-meditate-on-a-daily-basis
---
What happens when you meditate a lot?
Your mind is fully reprogrammed through meditation and awareness.
Both routines boost blood flow to the brain, calm you down, and help you deal with stress more effectively. They also assist your mind to defragment its thoughts and making your brain younger by growing grey matter in your brain.
https://alifeofproductivity.com/top-10-things-learned-productivity-meditating-for-35-hours/
---
Can meditation change my life?
Meditating just a few minutes each day has been shown to have a relaxing and balancing influence on your life. – Meditation will assist you in changing your outlook on life and will provide you peace of mind and happiness. It assists you in gaining a better understanding of yourself and others.
---
Does meditation increase IQ?
Participants who meditated improved their IQ by 23% on average, according to the findings. Deep meditation slows down brain activity, which is one of the causes. The brain's ability to rearrange itself improves with slower brainwaves.
https://corporatefinanceinstitute.com/resources/elearning/meditation-boost-your-memory-and-iq/
---
What are the disadvantages of meditation?
That said, here are some downsides of meditation that you may experience.
You may become more prone to anxiety attacks. …
Increased dissociation with the world. …
You may lack motivation. …
You may experience sleep problems. …
Physical symptoms to watch out for.
https://m.timesofindia.com/life-style/health-fitness/fitness/negative-impact-of-meditation-on-your-health/articleshow/85626189.cms
---
What are the 10 benefits of meditation?
Here are 10 science-backed benefits of mediation:
Stress Reduction. …
Anxiety Management. …
Depression Management. …
Lowers Blood Pressure. …
Strengthens Immune System Health. …
Improves Memory. …
Regulates Mood. …
Increases Self-Awareness
https://www.forbes.com/health/mind/benefits-of-meditation/
---
How long should I meditate to see results?
Although it is not an exact science, the general consensus appears to be that you should meditate for at least 10 minutes every day to notice the advantages. However, because everyone's body reacts differently, it's crucial to try longer meditation sessions if 10 minutes doesn't seem to be working for you.
---
What happens to the brain after 8 weeks of meditation?
After 8 weeks of daily meditation, new meditators experience less anxiety and improved cognitive functioning. In non-experienced meditators, only 8 weeks of daily meditation can reduce negative mood and anxiety while also improving attention, working memory, and recognition memory.
https://www.psypost.org/2020/03/daily-meditation-decreases-anxiety-and-improves-cognitive-functioning-in-new-meditators-after-8-weeks-56198
---
How do I find my willpower?
Here are seven tips to build better willpower:
Don't take on too much at once. Try setting small, achievable goals and focus your willpower on accomplishing those. …
Plan ahead. …
Avoid temptation. …
Strengthen your willpower. …
Try a food-tracking app for better eating. …
Reward yourself. …
Get support from others.
https://www.premierhealth.com/your-health/articles/women-wisdom-wellness-/seven-tips-to-increase-your-willpower
---
Is meditation good for willpower?
Meditation training enhances attention, focus, stress management, impulse control, and self-awareness, among other willpower skills.
https://www.headspace.com/articles/4-ways-to-reinforce-your-willpower
---
Does meditation help with driving?
Clinical studies have shown that mindfulness meditation improves a driver's mental and physical well-being. You can lessen the following health risks by practicing mindful driving exercises: Stress.
Want to know more about The Power Of Meditation?
How To Release Blocks That Are Keeping You From Manifesting Your Dreams
We have all been told we can make our own reality using the power and ability of manifestation. Most people believe that. But what happens if there's a roadblock in our path? We can't seem, despite our best efforts to achieve what we want. This blog post will share steps you can take in order to remove any obstacles that may be preventing you from achieving the life you desire. Are you ready and willing to manifest your dreams! Let's get started! How To Release Blocks That Are Keeping You From Manifesting Your Dreams
1010 Angel Number Love: How To Attract Love Into Your Life
Many people believe in the power and ability to manifest. You can transform your life by changing your thoughts. But what if you are looking to attract love into the life of your partner? Is there a way? 1010 Angel Number Love: How To Attract Love Into Your Life
How To Know If You're Manifesting Your Soul's Desires
How do you determine if your soul desires are being fulfilled? Most people believe that if someone wants something enough and they put their mind to it with intention, then they manifest. But it is much more than that! Learn about the signs that will tell you whether your manifestations are real. Here are some tips to help you increase your success chances. How to know if you're manifesting your soul's desires
Manifesting In Difficult Times: The Power Of Hope
It's easy to lose sight of the good things in life, especially during difficult times. It seems all is so dark and uncertain. If we are willing to look for hope, even in the direst of circumstances, we can still find it. It is the light that guides through the darkest times and gives us strength to persevere. Even when everything seems hopeless, it is what keeps us going. Do not lose heart and give up hope. You can manifest even in difficult times by having faith and remaining hopeful. Keep your head high and never lose sight of your goals. Be confident in your abilities and believe in the power and potential of hope. You will get through any challenge life may throw at it. Manifesting In Difficult Times: The Power Of Hope
Signs That Your Soul Is Unhappy
You believe you can create your reality if you are like most people. You believe that you can create anything you desire if you set your mind to it. What happens when things just don't go your way despite your best efforts? You don't see the results you want. Your soul may be unhappy. This blog post will discuss the signs your soul may be unhappy and the steps you can take in order to get it back on track. For those who feel lost and confused, you can read the following. Signs That Your Soul Is Unhappy
On Youtube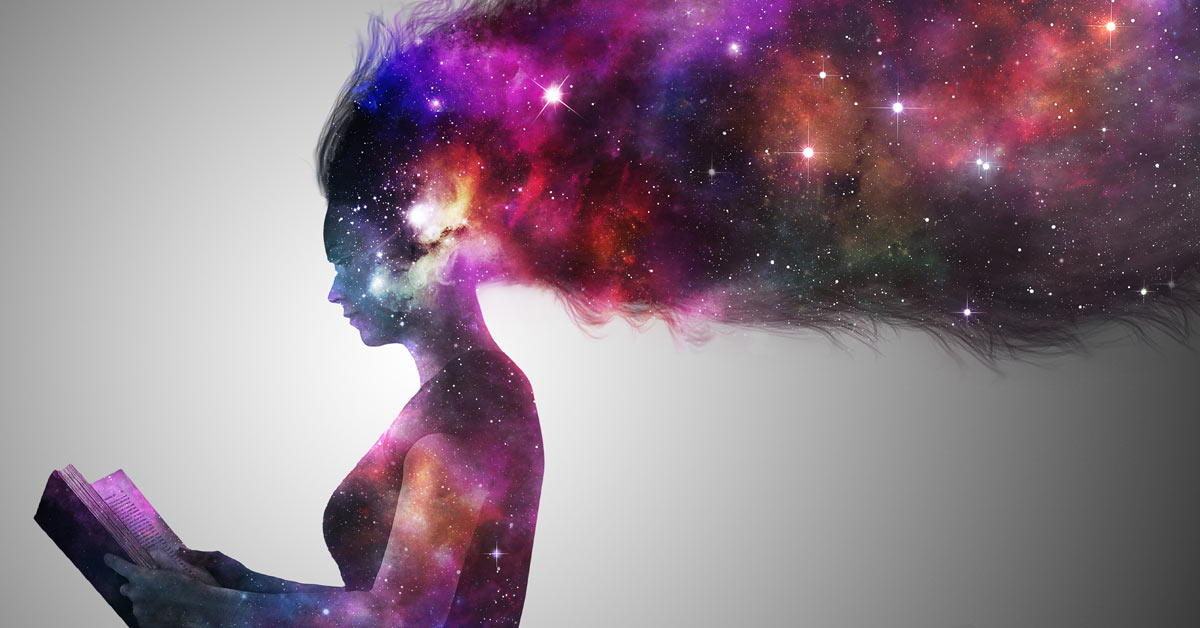 How To Create A Vision Board That Really Works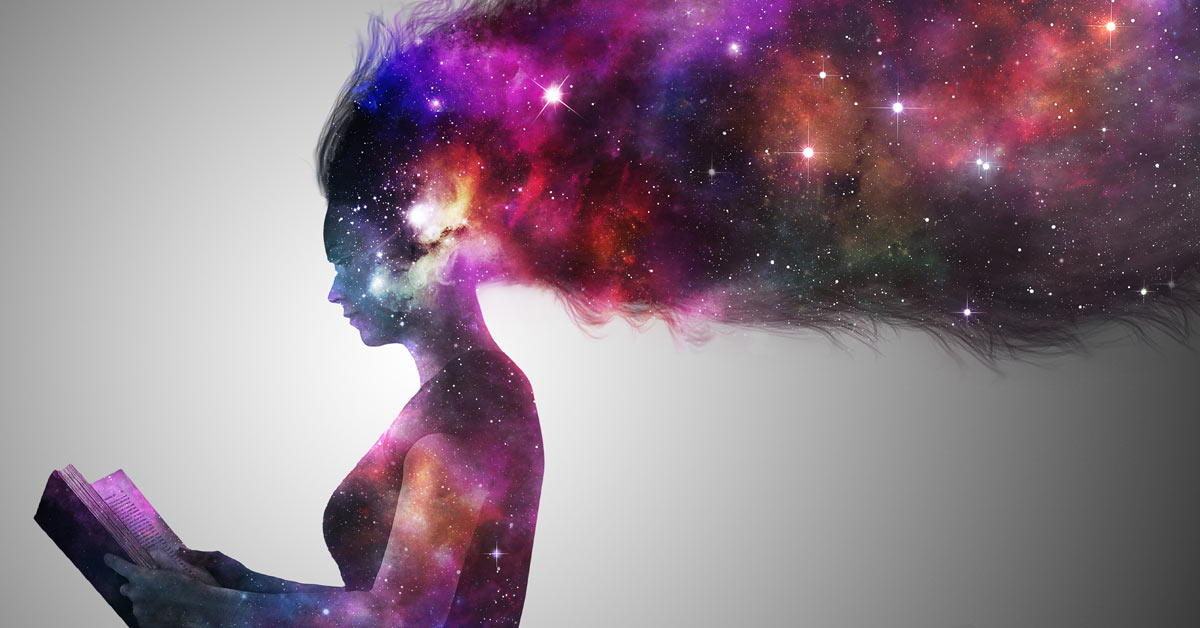 How To Create A Vision Board That Really Works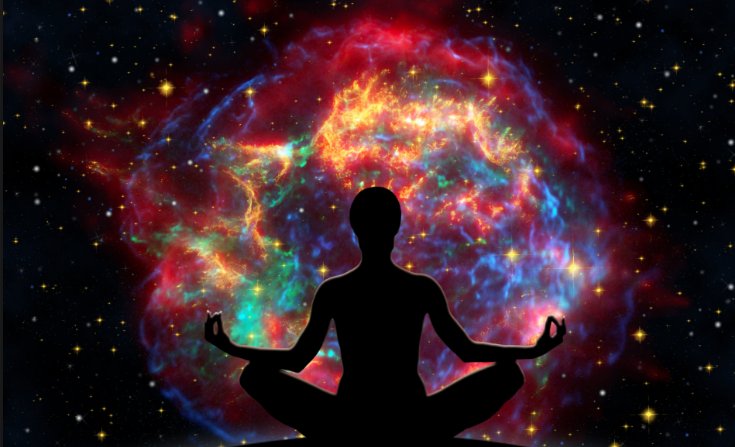 Tips for Improving your Manifesting skills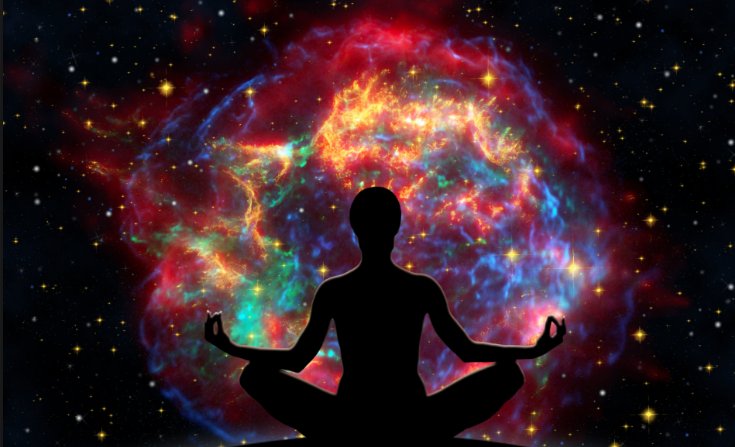 Tips for Improving your Manifesting skills